Welcome to Automotive Fleet Services
Automotive Fleet Services (AFS) is a Western Australian, Perth based vehicle service that incorporates all facets of new and used vehicle supply, management and maintenance as well as a comprehensive vehicle disposal system that offers our customers the opportunity to trade their vehicle, sell under consignment or auction so as to maximise their returns.
One stop shop!
Hassle free, time saving services.
Close associations and alliances with major national fleet leasing and management, local and national finance advisors, local and national motor vehicle dealer groups.
Member of Motor Trade Association of WA
Specialising in salary packaged, novated lease vehicles, as well as financed and purchased vehicles for government and corporate employees.
Vehicle supply, control and disposal from small business to large fleets.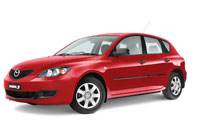 As a totally independent motor vehicle dealer AFS is not restricted to any single product, motor vehicle supplier or financier. We can in fact work with your own choice of salary packaging organisation, financial planner or accountant to ensure we give our clients the best possible deal and unbiased advice when looking to purchase their motor vehicle. We work with the client and dealers to ensure that your maximum fleet entitlement (if applicable) will be passed on and through AFS's volume buying power coupled with our pre-negotiated discounts you can be assured of the best possible purchasing power.
Our long term relationships with our preferred dealer network also ensures that our clients receive friendly, competitive and efficient reliable service, plus our constant dealer evaluation system regularly audits these benefits to maintain the highest standards.
AFS can efficiently manage your fleet of one or one hundred from purchase to disposal, through our years of expertise in this highly specialised area and our many contacts within the motor vehicle and financial industries.
At AFS there is no cost for things you do not need when purchasing a vehicle and no cost for the expertise of our highly trained staff and extensive dealer network.
Whether you wish to buy, finance or salary package your new or used vehicle, call or email us now for sound, friendly and unbiased help and total vehicle solutions……